I'm asked a lot about how to increase sales--without spending any money. Tricky... but do-able!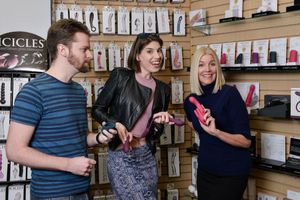 Of course, there's a lot that can be done relatively inexpensively and quickly. 
Allow me to share with you here two recommendations that have showed solid results for increasing sales. 
First up, "Invariant Right"– It is a fact that the majority of people will walk to their right when they walk into a store. This is known as being the "invariant right" and is a result of most people being right-handed. Smart retailers keep this in mind when executing their merchandising strategies.  
I've seen way too many cash wrap counters at the right when entering a store. I suggest creating a "power wall" of products here instead.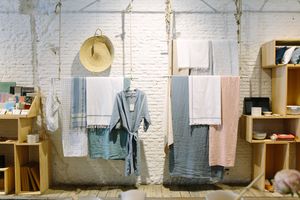 Rearranging merchandise on walls can also have an influential impact!
I've found that many retailers don't take into account simple things like a shopper's height. When possible, a shop's most expensive items should be placed at eye level to increase their sales. The average height for American women is 5' 4" and the average height 5' 10" for American men–making the area between these measurements the prime area for most purchases.
Please join our email list to learn more effective tips & tricks!
Cheers!
Sunny